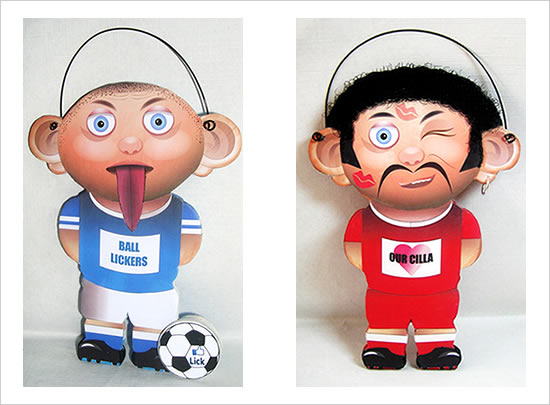 We are currently looking to expand the products for sale in our online shop. The items for sale are based on the Premear League Characters or any football related art (Footy Art). We are interested in anything creative that can be made from the ear characters, or any ideas for the Footy Art collection.
One of our partners is creating hanging embellished woodcuts (left). These handcrafted pieces start with a basic woodcut shape approximately 16cm x 12cm. These are then hand painted with acrylics and paper pieced using our unique prints to create a more 3D representation of your favourite players.
Heres a few more thoughts:
Embelished Canvases
Hand made soft toys
Moulded toys
Illustrated scenes based on the news headlines
Footy Art
For creative artists out there we are looking for any kind of football related art for the gallery and prints for the shop.
Please get in touch if you have any ideas or suggestions.