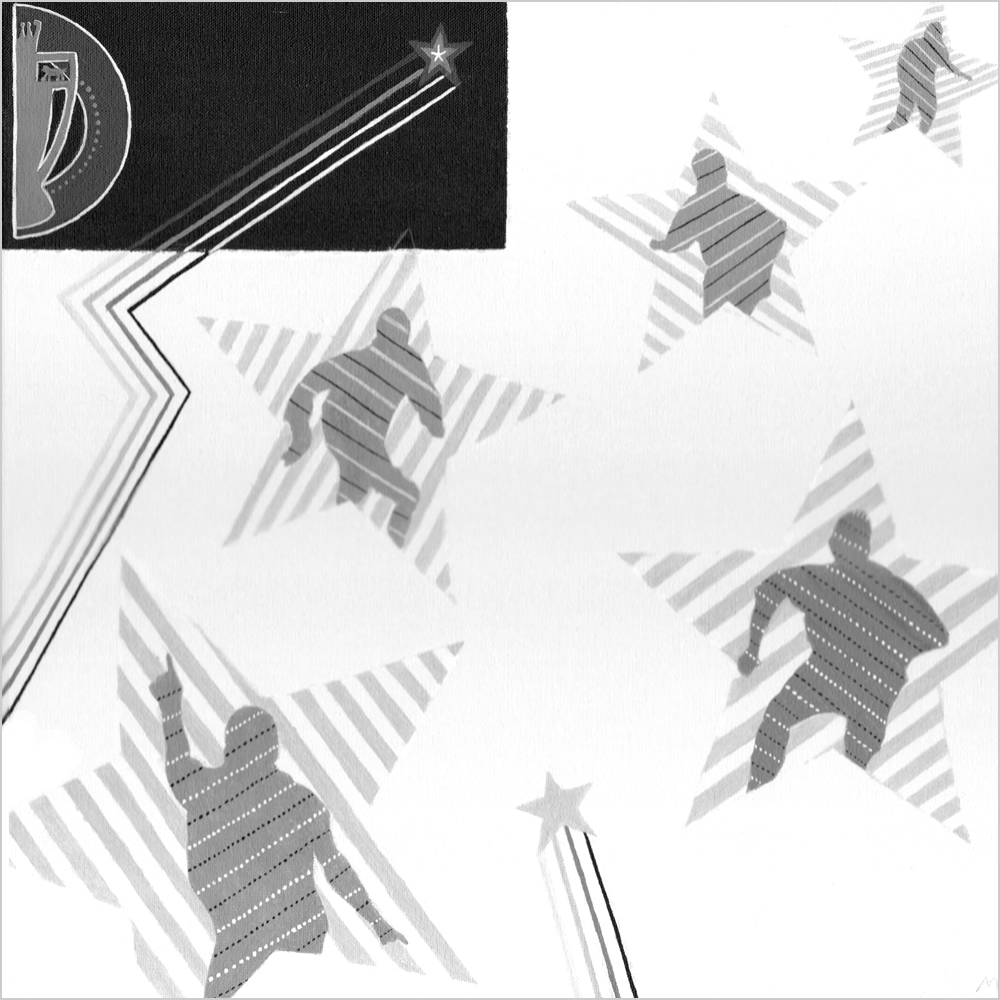 "Another half circle represents Newcastle as runners up in the 1996-97 premiership. When these last two painting of this set are put together the two half trophies are just an inch apart from being one. This illustrates just how close we were to the title."
Tipped at the top again
Newcastle never quite looked the same threat again, although they continued to perform, finishing second again the following season. However a lack of success in English and European cup competitions meant that the clubs long, long, long wait for a trophy did not end under Keegan.
Controversy surrounded the club in 1996 when two board members, Douglas Hall, son of Chairman Sir John Hall, and Freddie Shepherd made a series of remarks to an undercover tabloid journalist. They ridiculed Alan Shearer, called the supporters "stupid" for paying through the nose for the cheap shirts they like wearing, and stated that they preferred to do their whoring abroad because the women of Newcastle "are all dogs". Almost unbelievably, Shepherd subsequently became Chairman!
Keegan's resignation on 8 January 1997 came just days after a 7-1 victory for his club, against Tottenham Hotspur, although fans felt it had been brewing for some time, despite a memorable 5-0 thumping of Manchester United on 20 October 1996, and the fact that the Magpies were still looking like strong contenders for the 1996-97 Premiership title.
1996 – 97 Premiership Runners Up. (Pld 38 W24 D6 L8 F66 A37 Pts78)