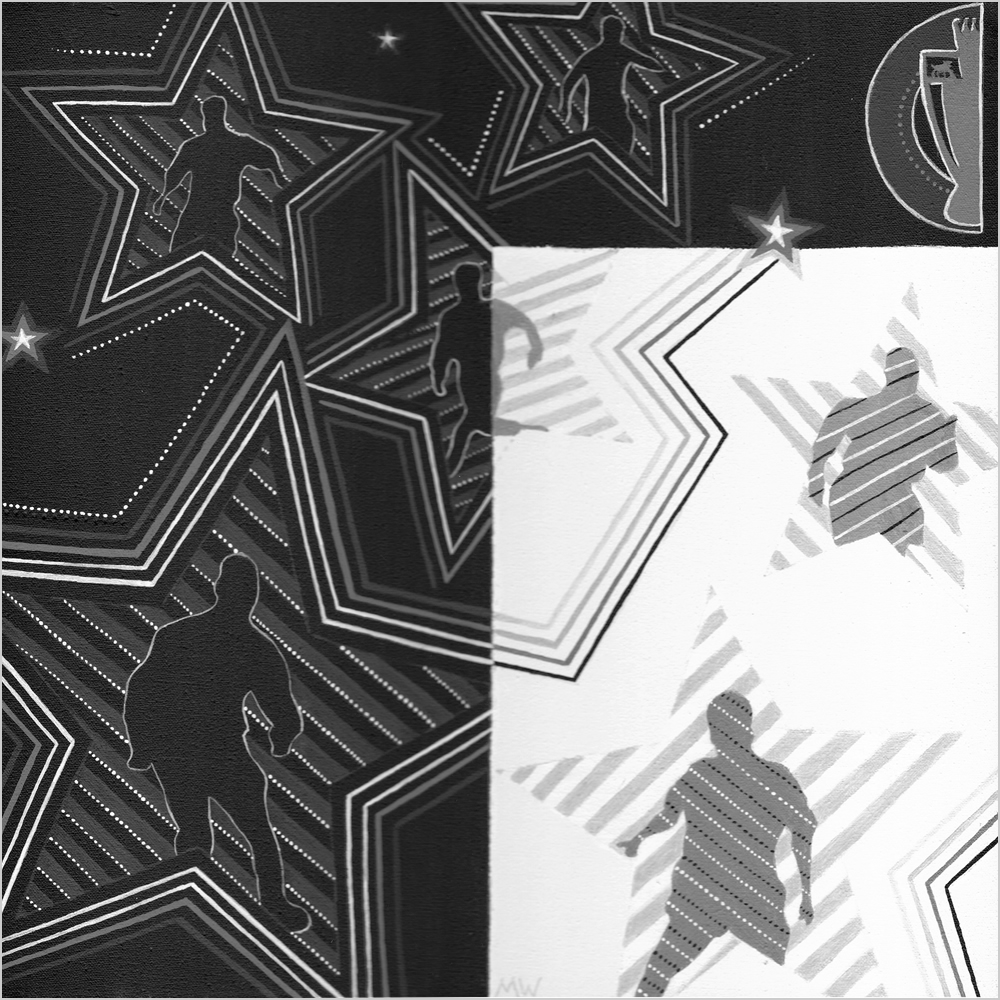 "As before with the top and bottom half circles used to represent runners up in the cups, this time I used a left side half circle to represent Newcastle as the premierships runners up in 1996. Inside the half circle is half of the trophy."
1993-94 Season
The Magpies joined the elite for the 1993-94 season and very quickly became recognised as a serious force, claiming two second place spots and just missing out on the title over the next few seasons.
Sir John Hall's millions allowed the club to invest heavily in players, and United's squad became a virtual all international one, containing players from across the globe. Exotic foreign players like David Ginola and Faustino Asprilla, and British stars like the popular and effective veteran Peter Beardsley, striker Les Ferdinand, and later Alan Shearer brought glamour and excitement back to the North East.
The first team built up a reputation for playing an attacking, almost cavalier, brand of football under Keegan – their occasionally leaky defence was not a major problem, as the team could almost always score more than they conceded. By Christmas of the 1995 season, Newcastle had built up a seemingly unassailable 10 point lead in the Premier League. Fortunately this lead proved less secure then Newcastle's supporters, and Keegan himself, had hoped.
"Some of the star players of the time here are used in the painting"

Manchester United won the league by four points in the season of 1995/96. The 'mind games' of Manchester's manager Alex Ferguson (who provoked an infamous live-on-TV rant from Keegan), that teams impressive post-Christmas form, or the alteration of Newcastle's direct attacking playing style, and of personnel, that was required to accommodate the mercurial, somewhat unpredictable Asprilla have all been blamed by supporters to explain the devastating capitulation that occurred that season. A more likely explanation is that their lack of defensive nous, coupled with occasional losses in winnable games, proved to be their undoing over the full season.
The points lead that Newcastle United enjoyed at Christmas 1995 was the largest to be surrendered by any team in the Premiership.
1995-96 Premiership Runners Up. Pld 38 W19 D11 L8 F73 A40 Pts 68